A lot of care goes into the bringing every drop of yuzu and momo peach into a PeelFresh Select Range carton. We showed It through Japanese-inspired minimalist visuals, and a metaphor of careful cultivation from farm to table.
PEELFRESH KALE AND VEGGIE
The very thought of eating your veggies doesn't sound palatable to most of us. Let alone drinking it. What if we put it to the test?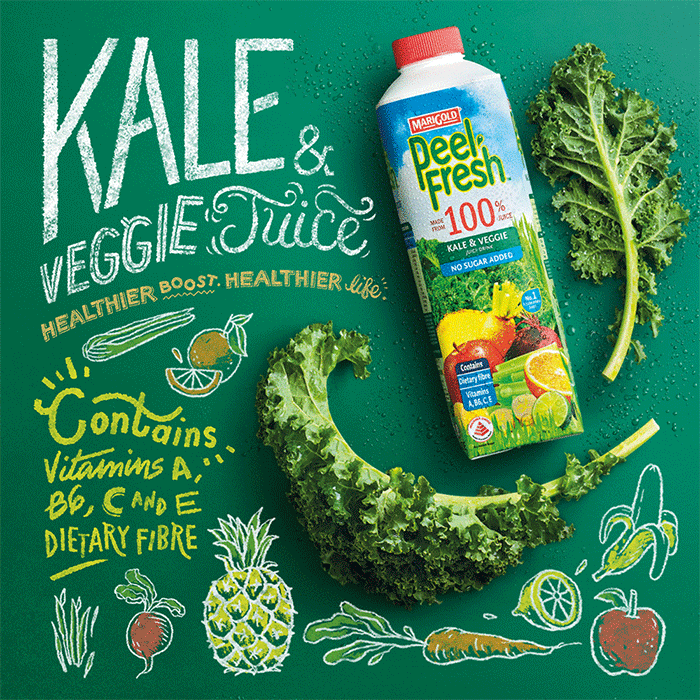 PEELFRESH: LESS SUGAR ADDED
The Singapore's Health Promotion Board's war on sugar prompted Marigold to launch a line of Less Sugar Added drinks. We bring #fitspo to life, by personifying these healthier drinks, as healthy people.